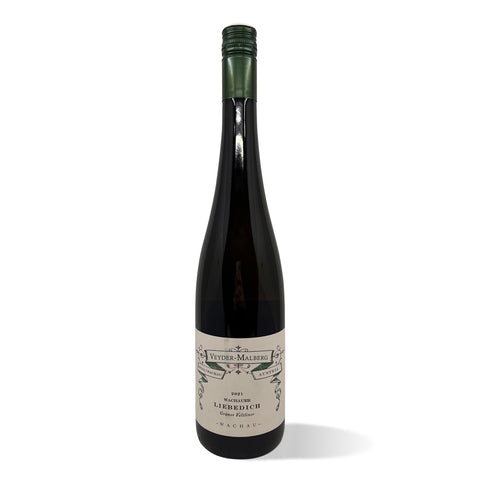 Veyder Malberg Liebedich Gruner Veltliner 2021
Peter Veyder-Malberg isn't messing around. He isn't making drink-me-quickly Austrian whites. He's out here crafting gorgeous, forget-me-not wines that make you pause mid conversation to ponder what the heck just happened in your mouth.

Beyond organic, beyond biodynamics, Peter has made the choice to preserve his old vine, steeply terraced vineyards in the only way he can: by hand. That meticulous attention to detail shows through in this old vine Grüner. It's richly mineral, complex, an absolute juice bomb. He doesn't make much, and we get even less, so if it's still in stock, we recommend swinging for a bottle immediately.